Since 2008 Ebbe Munk has been a frequent guest conductor at Teapot Summer School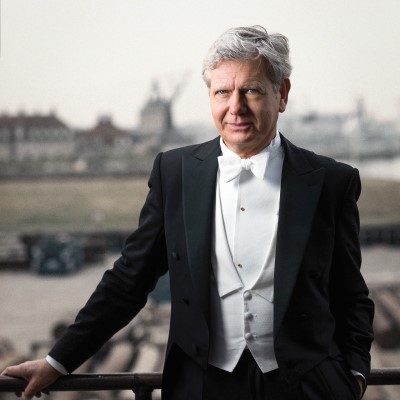 His name is first of all connected to the internationally celebrated Copenhagen Royal Chapel Choir. As director of the CRCC and choir director at the Copenhagen Cathedral for nearly 30 years, he has performed at leading festivals, in concert halls and cathedrals all over the world – twice in New Zealand – and he has received numerous awards for his recordings and performances with the CRCC. Ebbe also founded the Danish chamber choir Vox Danica – famed especially for their performances of contemporary Nordic choir music, and for 10 years he was director of Sankt Annae Youth Choir – at that time one of the largest choirs in Europe.
With his choirs he has collaborated with major symphony orchestras and ensembles in Denmark, but also with orchestras in Brazil, France, UK, Vietnam and Russia.
With the CRCC Ebbe has focused on the performance practice of classical choir music and he founded Copenhagen Baroque Ensemble to safeguard the original soundscape of music written for orchestra, boys and men – masterpieces by Bach, Handel, Purcell, Haydn, Mozart, Lully and others. In this field he has also cooperated with excellent smaller ensembles such as Dufay Collective and Canzone in London and Ensemble Lascaris and Nizza Barocca in France. He is at present chairing an international collaboration with institutions such as Wiener Sängerknaben, Thomaner Chor, Cappella Musicale Pontificia Sistina, Choir of Westminster Abbey, CRCC and the choirs of King's College Chapel and New College in Oxford, with the aim of bringing the 1500-year-old European boys' choir school tradition on to the UNESCO representative list for the intangible cultural heritage of humanity.
Ebbe has been a frequent jury member at international choir competitions such as Prix Lilliane Bettencourt in Paris and Festival des Cathédrales de Piccardie – even at The Big Sing in New Zealand. And choir master classes for singers and choral conductors have brought him to Princeton University, the National Conservatory of Music in Hanoi, to Canada, France, Finland, China – and New Zealand.
In 2000 he was knighted by HM the Queen of Denmark and in 2015 he was appointed Knight 1st Class.
Ebbe Munk was appointed Artistic Director of the Teapot Summer School in February 2020.