We offer a range of assistance to help with registration fees
Young people's subsidised places
In order to make the Teapot Valley Choral Camp more accessible to young people, up to 12 places are available for people aged between 15 and 23 at a subsidised rate. Click here for details of price packages.
The Teapot Valley Choral Camp Music Grants
Two music grants each covering full registration at the camp may be available to singers of all voice types, aged over 18 years (on the first day of the camp), for the 2024 Teapot Valley Choral Camp. Successful applicants need to be in residence for the full duration of the camp. Applicants must be New Zealand residents and must have good music reading skills. The deadline for applications has been extended to 31 October 2023, and applicants will be notified of the results by 30 November. We particularly welcome applicants whose personal circumstances may prevent them from enrolling at the choral camp. The music grants are funded by gifts from donors. Click here to download the application form.
The Inga Lane Legacy Award
Given by Inga Lane, a founder, trustee, and chairperson of the Teapot Summer School Trust for over 20 years until her retirement in early 2023. She has generously provided for one young person for each of the years 2024-2028 to attend the annual event without fee. The trustees of the Teapot Summer School Trust select the recipient from among the applicants for the subsidised places.
The Ruth Vause Memorial Award
Given each year by her husband in memory of a long-time Teapot singer, this award goes to a young person who shows promise musically and who is thinking about further studies toward a musical career. The trustees of the Teapot Summer School Trust select the recipient from among the applicants for the subsidised places and the award is presented by Jim Vause early in the week.
Previous recipients of the Ruth Vause Memorial award:
2016 – Manase Latu
2017 – Adrian de Toit
2018 – Sid Chand
2019 – Adrian de Toit
2020 – Benjamin Smith
2023 – Blake Scanlen
The National Youth Choir of Great Britain (NYCGB) Scholarship
In previous years the trustees were lucky enough to have been able to offer, with the generous support of NYCGB and the Nelson Building Society, a scholarship for a young Teapot singer to attend a week-long residential course of the National Youth Choir of Great Britain culminating in a public concert. Sadly this is no longer available, but we continue to celebrate the young people who have been able to take up this marvellous opportunity at various times during the first 21 years of Teapot.
Previous recipients of the NYCGB scholarship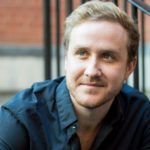 2006 | Julien van Mellaerts
Julien studied at Otago University and the International Opera School of the Royal College of Music. Since 2017, he has won a number of prestigious international awards including the Wigmore Hall/Kohn Foundation International Song Competition, the Kathleen Ferrier Award, the Maureen Forrester Prize and the German Lied Award at the Concours Musical International de Montréal. In January 2021, he was invited to return to the Royal College of Music as a member of the staff to teach English Song. He is also the co-curator and co-founder of the recital series Opera in Song at Opera Holland Park
Julien's international career in opera and classical voice is busy, covering engagements in Europe, the UK, Canada and Aotearoa where he has sung with several notable conductors in a wide-ranging repertoire. Some Teapotters may have had the pleasure of hearing him in Cosí Fan Tutte earlier in 2023. He has also made a number of recordings for several different labels including Gareth Farr's and Paul Horan's Where Will They Bury My Bones?, which he commissioned, for the Auckland Arts Festival and Radio New Zealand, now available on Songbroker NZ. His next disc, Songs of the Night, is to be released in 2023 with Lucy Colquhoun and Rowan Pierce on Champs Hill Records.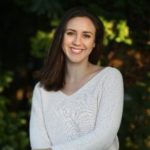 2008 | Daniela Young (now Daniela Rosa)
After studying with Jenny Wollerman and completing a BMus in classical voice performance, Daniela toured NZ singing the role of Christine in The Phantom of the Opera. Of her time at Teapot Summer School she says, "My time at Teapot is one I will forever hold dear to my heart. The organisers and teachers at Teapot were incredibly warm and inviting, setting the foundation on which people from all walks of life were able to connect together through song and share this wonderful music with others through concert. The opportunity to experience this again in the UK with the NYCGB, performing in concert at the Birmingham Symphony Hall amongst 500 other voices, was extraordinary. I am truly grateful."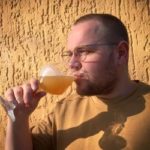 2010 | Jontee Bowater
After two years in London with the National Youth Choir of Great Britain, Jontee is now based in Berlin. He is currently composing with fellow ex-Teapotter Andrew Baldwin under the musical name "litany duo". They perform avant garde song cycles around the city and are looking to continue to develop further as a duo.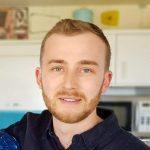 2010 | Sam Bennett
After receiving the scholarship, Sam travelled back home to the UK to sing with the National Youth Choir of Great Britain and performed with them at the historic Coventry Cathedral. Sam then took his music to Japan, where he appeared on the televised singing competition show 'Nodojiman! The World!' which was broadcast to its highest ever ratings. After returning to New Zealand, Sam graduated with a degree in Information Technology and now works full time in this industry, but he is still passionate about music and occasionally performs as a soloist.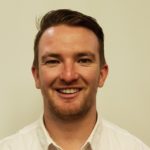 2012 | Matthew Wilson
Since receiving the scholarship in 2012, Matthew completed his Masters in Education and studied privately with Judy Bellingham. After teaching for a while he went to Kansas City, Missouri, to study with Vinson Cole, tenor. A year later, Matthew attended the prestigious Aspen Summer Music Festival, where he sang the role of 'La Theiere' (The Teapot!) in their production of 'L'enfant et les sortileges'. Matthew is currently teaching music and singing in Moscow, Russia.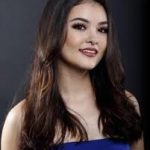 2013 | Suyen Rae
Suyen completed a Bachelor of Music with Honors at the Yong Siew Toh Conservatory in Singapore on full scholarship, where she worked with many vocal tutors and collaborative pianists, including Roger Vignoles, Sumi Jo and Masaaki Suzuki. She has also since attended summer schools such as Oberlin in Italy, Songfest at The Colburn school, the Curtis Summerfest Young Artist Voice program and the New Zealand Opera School. Suyen has moved to Melbourne with the hope of continuing her singing and pursuing further musical studies in Australia.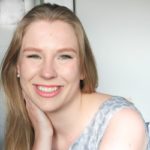 2014 | Olivia Sheat
Since completing a BMus(Hons) in Classical Performance Voice with Jenny Wollerman, Olivia reached the finals of the NZ Aria competition and was named a Dame Malvina Major Scholar in 2017. She has sung in the chorus and covered for a principal role with NZ Opera and sung the role of Cherubino with Eternity Opera Wellington. She has also had several engagements as soprano soloist at various events in the Wellington region.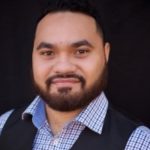 2016 | Manase Latu
New Zealand born Tongan, Manase Latu graduated from the University of Auckland with a Bachelor of Music with First Class Honours in Classical Performance Voice. He participated in the Singer Development Programme run by the Kiri Te Kanawa Foundation and was one of the Dame Malvina Major Emerging Artists under NZ Opera. In 2018 he was one of the five finalists in the Lexus Song Quest and also won the New Zealand Aria that year. In 2019 he won the New Zealand Circle 100 major scholarship and the Australian Singing Competition. He then studied at the Royal Academy of Music in London and since 2020, has been part of the Met Opera Lindemann Young Artist Development Program in New York.
He made his Met debut as the Second Player in Hamlet during the 2021–22 season and during the 2022–23 season, sang a Trojan Soldier in Idomeneo and the First Guard in the holiday production of The Magic Flute. In 2022 he made his role debut as Don Ottavio in Don Giovanni at Aspen Opera Theater as a Renée Fleming Artist Fellow. Recent concert engagements include Haydn's Theresienmesse and Mozart's Sparrow Mass with the New Choral Society and Elgar's The Apostles with the London Philharmonic Orchestra. Auckland Teapotters may have had the good fortune of hearing him in Beethoven's Symphony No. 9 with the Auckland Philharmonic Orchestra in March 2023.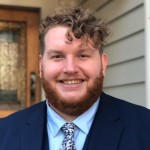 2017 | SAMUEL DOWNES
Samuel Downes recently graduated from the University of Auckland, completing a Bachelor of Music with Honours under the tutelage of Dr Te Oti Rakena and Robert Wiremu. He is a current member of the Freemasons New Zealand Opera Chorus and regularly performs with various groups in the Auckland region. Samuel is an alumnus of the New Zealand Youth Choir and also attended the 2019 and 2020 New Zealand Opera School in Whanganui. He looks forward to pursuing further studies as the world opens up again following restrictions related to COVID-19.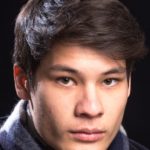 2018 | William King
Will King (BMus, Hons) is a Wellington-based baritone currently pursuing a Master of Musical Arts at the NZ School of Music, taught primarily by Margaret Medlyn. His operatic roles include the title role in Monteverdi's 'L'orfeo', Count Almaviva in 'The Marriage of Figaro', and Sam in NZ Opera's premiere of Gareth Farr's 'The Bone Feeder,' among others. Will was the winner of the 2019 North Shore Aria Competition, the 2018 Wellington Aria Competition, and runner up in the 2019 McCormick Opera Award and the 2019 Napier Aria Competition. Will was a 2019 Emerging Artist with NZ Opera and would like to acknowledge the continued support of the Dame Malvina Major Foundation. He also sings with Voices New Zealand.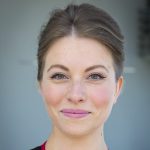 2020 | Alexandra Woodhouse-Appleby
Alexandra graduated with her Bachelor of Music in 2018 from the New Zealand School of Music, having studied with Lisa Harper Brown. In 2020 she is studying Classical Voice at Honours level at the Auckland University School of Music under the tutelage of Catrin Johnsson. Alexandra has performed as concert soloist with a variety of choirs, has performed roles such as The Messenger in Monteverdi's Orfeo with Eternity Opera Wellington and has sung with the NZ Opera Chorus. Before the arrival of the Covid-19 coronavirus, she was looking forward to singing in 2020 projects with Voices NZ and the New Zealand Youth Choir. Alexandra loves to sing jazz and to compose music and she intends to study vocal pedagogy in the future.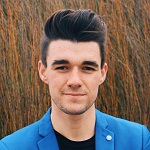 2023 | blake scanlen
Blake is a bass-baritone singer, conductor, composer/arranger, and teacher based in Auckland. He completed a Bachelor of Music in composition in 2021 and a GradDip(Mus) in 2022 from The University of Auckland School of Music. In 2023 he is studying towards a GradDip in Teaching (Secondary), also at the University of Auckland. He currently sings with the Auckland Chamber Choir, St Matthew's Voices, New Zealand Youth Choir, and Voices New Zealand Chamber Choir as well as various other projects. He also directs choirs at Sacred Heart College and until recently was involved in the NZCF Auckland committee as a volunteer.