Rebecca Ryan first came to prominence singing the UK premiere of Handel's rediscovered Gloria.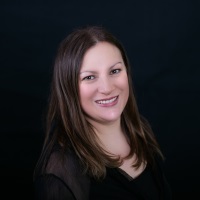 She holds a BMus in Classical Performance Voice from Otago University where she studied with Judy Bellingham. After graduation, she studied at London's Royal Academy of Music (ARAM).
INTERNATIONAL SINGING CAREER
Rebecca spent a number of years in Europe where she appeared in concert performances with many orchestras and choirs in Europe and the UK. Her varied repertoire ranged from Bach and Handel through to Mozart, Mahler and Brahms.
NEW ZEALAND PERFORMANCES
More recently Rebecca has sung Poppea Agrippina for Opera in a Day's Bay Garden, Ermione Oreste for Auckland Opera Studio, Theresienmesse & Magnificat for City Choir Dunedin and Mozart's C Minor Mass for the Cathedral Arts Festival, Christchurch. She also sang this latter work for the 2018 Teapot Summer School concert.
RECORDINGS
Her recordings include Handel's Silete venti for Naxos, Heavenly Voice Don Carlos for Chandos, Ch'io mi scordi di te (with Barry Douglas) for RTÉ TV's The Symphony Sessions and Exsultate Jubilate for RTÉ TV's The Mozart Sessions. Her latest recording, Father and Son: Music by John and Anthony Ritchie for Ode Records was released in 2014.
TEACHING AND OTHER ACTIVITIES
Over the last few years, Rebecca has lived in New Zealand where she is raising her children and teaching singing. During her career, she has presented singing and breathing workshops in the UK and New Zealand, worked as a vocal coach and adjudicated choral and solo competitions.